I had a milestone birthday this week!

Issue # 145                                                                                                                      July 11, 2013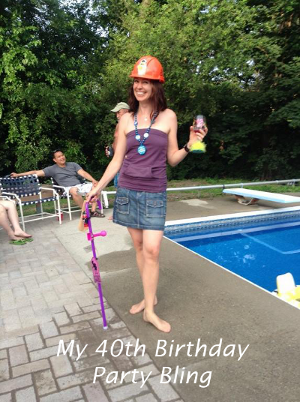 Hi ,
I had a milestone birthday this week as I turned 40 on July 9th! It's hard to believe that it is actually here because I still feel the same as I did when I was 20 (well mostly :) ).
John worked hard over the past couple of months getting our yard ready for the big birthday party that he threw for me last weekend and it was such a great time!
It was a beautiful day (the rain held off until late in the evening) filled with swimming, kids, chaos, great food and drink and lots of great friends and family!! I am truly blessed and so grateful.
Today's newsletter includes some thoughts that have been running around in my head as I approached my 40th birthday.
P.S. A great big "Welcome!" to all the new readers who joined our community since last week! You're going to love the resources that you'll find here to help you get to happier and healthier… Enjoy!
Live Well,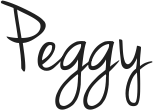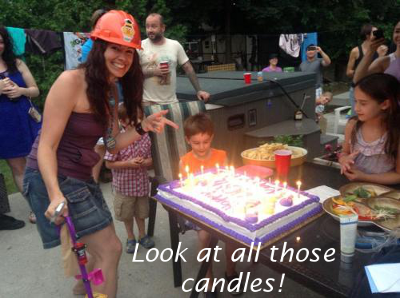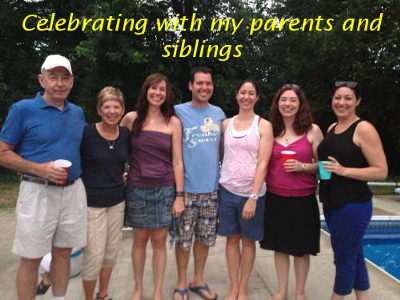 I feel it's time to express my gratitude for all you've done to help me get healthier & wiser since I've become a patient of yours.As we approach the 2 year mark since I started receiving treatment from you, I have steadily regained strength, flexibility & energy.
When I attended our initial appointment back in August 2011, I was experiencing recurring & sometimes extreme discomfort & pain from a pre-existing injury dating back many years. I have been unable to participate in sports or regular exercise for several years without suffering the consequences for days afterwards.  
I have been treated by various therapists and doctors over the years and they all helped me to get through periods of pain, discomfort and/or illness but none of it seemed to have a lasting effect. I believe they have all contributed to my overall health & well-being (and some still do) in their own way but your application of A.R.T. combined with chiropractic & vast knowledge of medical & nutritional information has definitely made me a true believer.  
You continue to impress me with genuine concern & positive outlook even though I still sometimes show up for appointments in my ho-hum state of mind (although not as often as I used to!!!) but always leave feeling much better!  
You inspired me to believe that I could & would get better in time if I remained positive & cognizant of physical & nutritional needs. I now take a fraction of anti-inflammatory drugs than what I previously did & practically no gastro-intestinal medication! I am absolutely healthier now than I've been in years & even though I still can't do all the physical things I would like to, I am much better than I was 2 years ago! 
I tend to fall off the wagon too often when it comes to food (recovering fast food junkie with a major sweet tooth), but I know the path that needs to be taken to get back on track! I plan on trying some of the recipes you include in your newsletters!
Your website is also very informative & helpful! I do not hesitate to highly recommend it when I hear people talking about health issues. 
Thanks for all you've done for me (so far) & I look forward to continued better health!
Sincerely, Ken B., London, ON

Good Health Does NOT Wait Until Fall
There's still time!
I've decided to offer a special summer session to help you feel fit and fabulous before September. It will be an intense 9 weeks from Canada Day to Labour Day where we will work together to make this your healthiest summer yet!
The clients who have taken advantage of my coaching program since its launch last fall have been getting amazing results!
This holistic health and wellness coaching has been assisting people like YOU in making better choices for their health and wellness as well as keeping them accountable to those new choices.
I know how hard it can be to maintain healthy choices when the summer patios and the challenges of vacations are thrown into the mix. That is why I'm going to include my Vacation Survival Guide in this program as well!
At this time, I plan on working with only 6 people over a 2 month period between July 1 and September 1.This is a limited opportunity right now!
If you have been putting off your health until Monday or next week or next month or next year and you know that NOW is the time – and you want more guidance and information to keep you there – then this opportunity has YOUR name all over it!
I want to help you to find your best and most healthy self… to get outside and play and enjoy the warmth and fun of summer with superstar energy and feeling great!!
You'll be way ahead of the pack that is waiting until summer is over to make a change.
If you would like to take part in this health accountability coaching, or if you would like more information, please contact me no later than Tuesday, July 16, 2013 by hitting reply to this email so we can set up a complimentary phone call to help you get on track to your happiest and healthiest!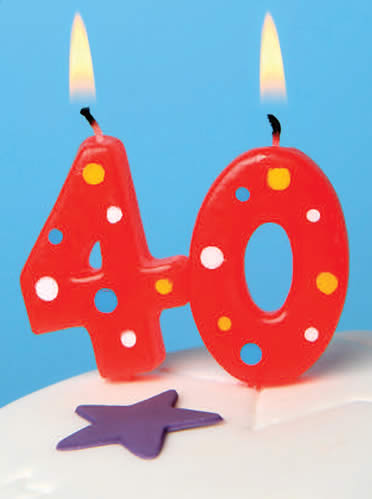 Ok So I'm 40. What's Next?
By: Dr. Peggy Malone
Ok, So I'm 40.
Wow… even just typing that or saying it out loud seems strange. How did this happen? Wasn't I 20 only five minutes ago?
Until the past couple of weeks, I didn't really give turning 40 much thought but I must admit that I have been more than a little introspective this week when faced with the actual event.
Turning 40 has often been seen as a negative milestone in our culture obsessed with youth. It's the top of the hill. It's middle age. It's the place where you potentially have more years behind you than ahead of you. It's the time when many people go through a bit of a crisis.
So how do I feel about being 40?
I feel as though I need to take stock of where I've been and where I'm going.
When I was a kid and a teenager I was completely self-focused. I was more concerned with the fact that I had acne and a four-year crush on a cute boy than wondering about my life's purpose.
In my 20s, I was in school or travelling. I was learning, partying, playing basketball, sleeping, socializing, exploring, experimenting and figuring out who I was. I felt like I had sooooo much time.
In my 30s, I got into a nice rhythm of work and life. I built my career and got comfortable with what I do in my job. I bought my first house. I met John and fell in love and settled down. In retrospect, I feel as though those 10 years were gone in a blink. It's almost as if I coasted through them.
So now here I am at 40. 
As I pass this milestone, I feel compelled to question my life's journey and I feel like that's a good thing.
When society says to you: "This is the middle", all of a sudden time takes on more meaning. It doesn't seem endless anymore.
You are smacked square in the face with the reality of your mortality.
So how do I feel about being 40?
In many ways, I feel the same… just more awake.
I feel grateful for being here as I know that many people don't have the privilege of another year.
I feel like I've got a lot to accomplish and I feel like I need to get to work.
I feel like I care less about what people think and I feel more comfortable in my own skin.
I feel like I'm the healthiest that I have been in my life and I'm working on getting even healthier.
I feel like I know who my true friends are and I'm grateful for them.
I feel like I've got a pretty good handle on having my shit together and now it's time for me to help others in a bigger way.
Since I have been thinking about this transition of life, I've been asking the women in my life this week about their experiences with turning 40.
Some resisted it, some welcomed it and some hardly noticed it but almost all of them told me that when they look back on it, it gave them a little push to take better care of themselves and to get more done.
How about you? If you are over 40, how did you handle the transition from your thirties? For those of you who are not yet 40, what are your thoughts as you approach it?
If there is one thing that I know for sure, I can't control the revolution of the earth on its axis and its yearly journey around the sun.
I can however, control how I spend my minutes, hours and days while I'm here.
40 may be the 'middle' in terms of years but it's really the beginning of everything that comes next.

In honour of my birthday week, I thought I'd share an awesome Paleo Chocolate Cake recipe…Sugar-Free, Dairy-Free, Gluten-Free, Grain-Free Chocolate Cake
Ingredients:
10 medjool dates (make sure to take the pits out)
1 cup of unsweetened applesauce (recipe here)
3 eggs
1/2 cup coconut oil
2 teaspoons vanilla extract
1/2 cup coconut flour
1/2 cup unsweetened cocoa powder
1 teaspoon baking soda
1/2 teaspoon sea salt
1/2 cup of brewed coffee (or water if you prefer)
Instructions
Turn oven to 350 degrees and grease an 8×8 glass baking dish with coconut oil.
Use a food processor to smoothly puree the medjool dates
Add applesauce and continue to pulse until pureed and combined with the dates.
Add the date/applesauce purée to a mixing bowl, add the eggs, vanilla, coconut oil and coffee (or water) and mix with mixer on low-medium speed until well combined.
Combine the dry ingredients in a separate bowl.
Slowly add the dry ingredients into the wet ingredients and mix on low-speed, scraping down the sides, until you have a smooth batter.
Pour the batter into the baking dish and smooth it with the back of a spatula.
Bake at 350 degrees for 35-40 minutes or until a toothpick stuck in the middle comes out clean.
Makes 9-12 servings of delish chocolate yumminess :)
Enjoy!

July 15: Attending Pat Mussieux's Workshop: Increase Sales and Profit
July 22: Available for VIP Day. Email caroline@drpeggymalone.com for more info.
July 26: Available for VIP Day. Email caroline@drpeggymalone.com for more info.
Aug 1 – 5: In Baltimore for Mara Glazer's The Next Big Buzz Event
August 9: Available for VIP Day. Email caroline@drpeggymalone.com for more info.
August 14: Teleseminar: 6 Steps to a Healthy Autumn
August 16: Workshop in London Ontario: 6 Steps to a Healthy Autumn
August 23: Wealthy Women Leaders Mastermind London Ontario
August 30: Available for a VIP Day. Email caroline@drpeggymalone.com for more info.
August 31 – September 8: Vacation!! At the Cottage :)
September 26 – 28: Pat Mussieux's Event in Toronto
November 6 – 7: Keynote Speaker at Contact Atlantic in Fredricton, New Brunswick
The following two tabs change content below.
Dr Peggy Malone
Dr. Peggy Malone is a Chiropractor and an Athlete who helps other athletes to overcome injury and get back to their sport. She also inspires patients from all walks of life to take control of their health to be as happy and as healthy as they can be. A former varsity Basketball and Rugby player, she has since entered the world of endurance athletics where she has completed 2 Ironman Triathlons, 3 Marathons, several Half Marathons and many other Triathlons, Road Races and Off-Road Adventure races of varying distances. Her own athletic endeavors and injuries have given her valuable insight into working with athletes in her practice for both the care of injuries as well as for the improvement of athletic performance. You can make an appointment at her St. Thomas clinic by calling 519-808-9341 or by emailing her at appts@drmalone.ca
Latest posts by Dr Peggy Malone (see all)